Sharlene Mawdsley is an Irish International and Puma athlete. We asked the 200m athlete a series of questions including, what her training routine is like, how she prepares for the major competitions, and the strangest thing to happen to her during training. See her responses below.
Interview With 200m Irish International Sharlene Mawdsley
Q: What is your event?
A: Athletics, I run the 200m.
Q: How did you get involved in the 200m?
A: I never really had any interest in taking part in the sport until my brother started winning stuff in soccer so I wanted to be like him.
Q: What's the best thing about being an athlete?
A: Being able to keep fit and healthy doing something you love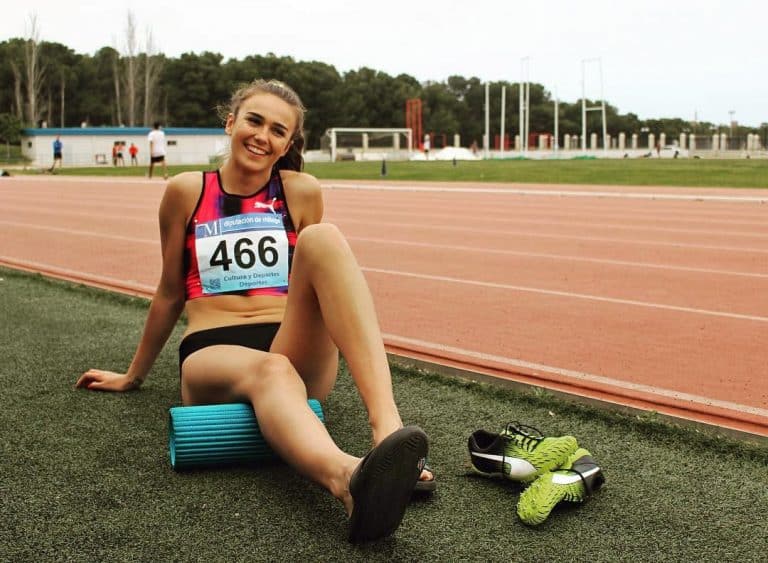 Q: Describe your weekly training routine
A: I train roughly 5 days a week, Monday – speed endurance, Tuesday – circuits and medicine ball, Wednesday – technical, Thursday – speed, Saturday – technical
Q: What is your career high?
A: Of course to make the Olympic Games!
Q: How do you prepare for a competition?
A: On the lead up to the competition I listen to all the advice my coaches give me and focus on my weaknesses but also strengths. It's good to know what you're good at as it may be someone else's weakness.
On the weeks leading into competition, I try to eat a little healthier than usual but I'm not too strict. And of course, on the day of the competition, I listen to music and try to get as much sugar in my body as possible
Q: What's the most difficult challenge you've had to overcome in your career?
A: Injury. When you get injured it's a setback and like any athlete, you want to get back as quick as possible. Injury struck me this year for about a month and it takes its toll. You just have to give it time to heal and most importantly remain positive.
Q: Which other athlete do you look up to the most and why?
A: Gina Luckenkemper, I remember racing her roughly 3 years ago at the European junior championships when I was a couple of years out of age and I remember how calm she remained in the call room and dancing before she went to her marks (I was also in this final – perhaps should have been focusing on myself) now Gina is in competitions such as the Diamond League so I see that as being inspiring.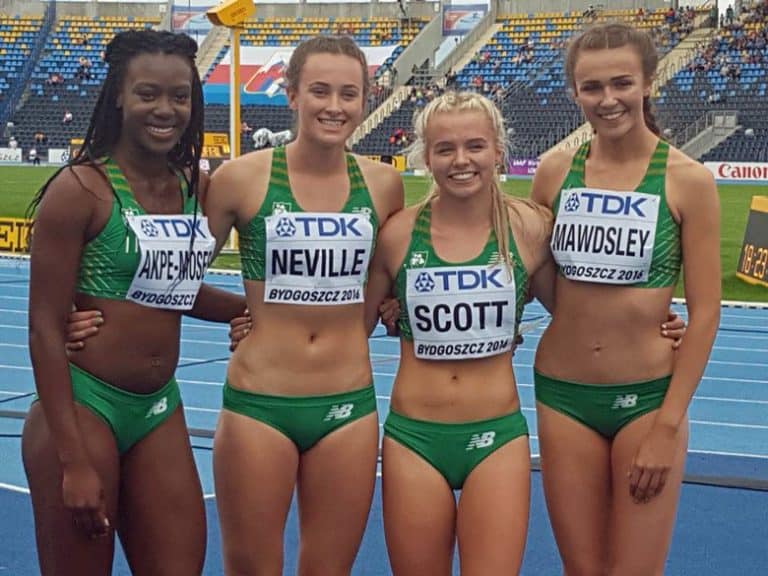 Q: What's you're favourite food to eat that may be best not to tell your coach?
A: I'm sure my coaches already know I love to eat food but I'm definitely a sucker for chocolate!
Q: What's the strangest thing that's happened to you during training or at an event?
A: At my most recent competition I was doing a session and at the end of it noticed that all of team Portugal were laughing at me? Then someone who translated why told me…I had a huge tear in the back of my leggings..mighty craic!!
Q: What one piece of advice would you offer to others starting out in the 200m?
A: Do it to love it! Don't put pressure on yourself or don't let anyone else. Good things come to those who wait.