Today we continue our athlete to interviews with Germany's 2016 Rio Olympics athlete Laura Mueller. Laura runs the 100, 200 and 400m as well as competing in the relay event.
Her hard work and dedication have taken her to the Rio Olympics and be sure to keep a look out for her in Tokyo 2020 in the individual sprint events as we're sure she'll reach her goal of performing in the on the worlds largest stage yet again!
Laura was kind enough to take time out of her busy schedule to answer some questions for us. See what she had to say to our questions below.
Interview With Sprint Specialist Laura Müller
Q: What is your event in athletics?
A: Sprinting, 100-400m.
Q: How did you get involved in sprinting?
A: I started in a small group of young kids when I was 8 years old and learned to love my sport.
Q: What's the best thing about being an athlete?
A: I love the process. Getting better day by day and see the beautiful small steps. I also love to travel and of course, represent my country on the big stage.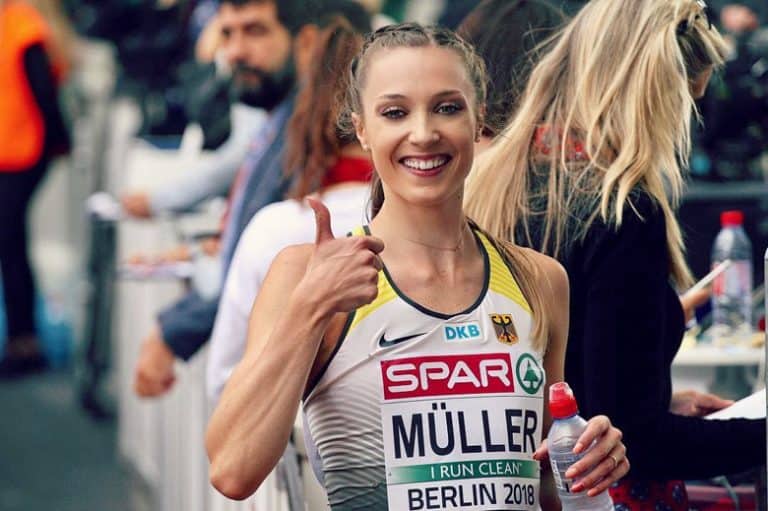 Q: Describe your weekly training routine
A: It's separated in gym training twice a week, sprint training and tempo sessions. In summer, the training really depends on the competitions at the weekend, so it's important to just show what you trained in winter and spring.
Q: What is your career high so far?
A: My high was in Rio at the Olympics last year and my big goal is competing in Tokyo 2020
Q: How do you prepare for a competition?
A: I do my normal warm up, jogging, stretching, coordination and sprints, but it's really important to prepare yourself mentally!
Q: What's the most difficult challenge you've had to overcome in your career thus far?
A: My biggest challenge was "just" running the relay in Rio although I had the qualification standard over 200 and 400m. However I was ill during the summer, so I ran the standards when it was too late to qualify. It was hard to watch the others run there.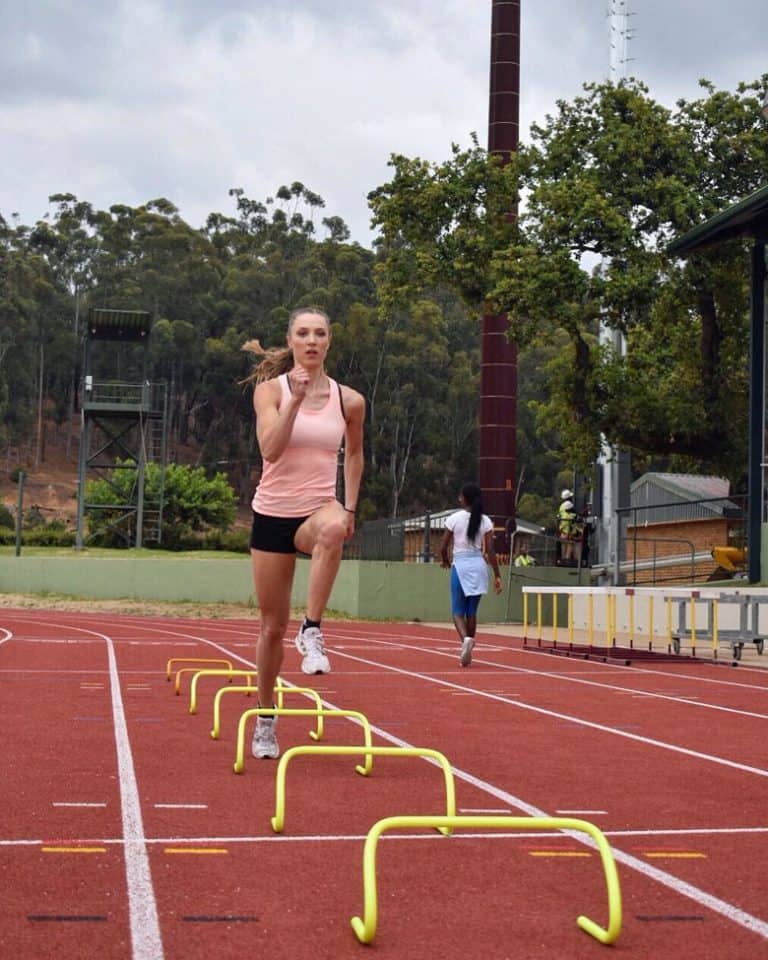 Q: Which other athlete do you look up to the most and why?
A: Sanya Richards Ross, because she is authentic and was a world-class sprinter.
Q: What's your favourite food to eat that may be best not to tell your coach?
A: I love caramel salted popcorn
Q: What's the strangest thing that's happened to you during training or at an event?
A: Seeing that people in my discipline used drugs in the past and now they are standing at starting line with you.
Q: What one piece of advice would you offer to others starting out in athletics?
A: Always work hard and trust your talent. Good things take time, so be patient.