It's an honour to have the incredible Ivet Lalova-Collio (@ivet_lalova) answer our questions for this edition of our latest athlete interviews. Ivet has fought it out amongst the world's elite and is right up there with the best.
To put it into perspective, not only is she Bulgaria's fastest sprinter over 100m, having won 5 medals at the European and Indoor European Championships across the 60m, 100m and 200m but she's also 12th in the all-time top fastest women over the 100m (at the time of writing). So we're talking seriously fast.
4 x Olympian/2 x European Gold medallist /2 x European Silver medallist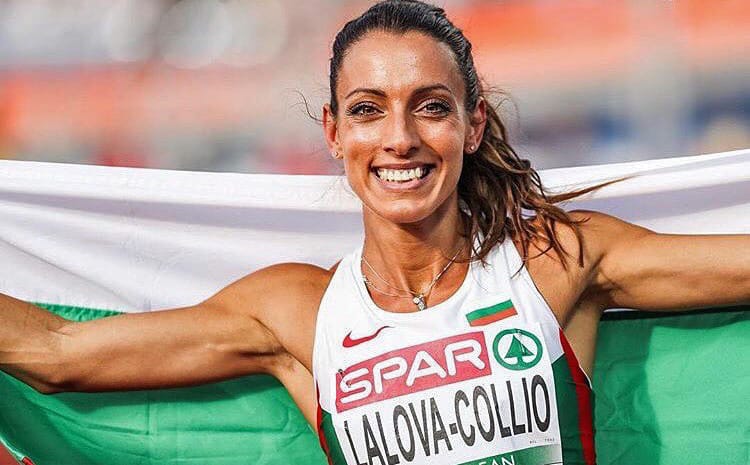 Ivet has competed at the top level for over a decade, won a handful of international medals, including 2 golds in the European and Indoor European Championships and showed tremendous determination to come back from a broken femur.
Not only is she an amazing athlete but also a true inspiration for aspiring athletes…she even has her own sprint academy.
Interview With European Gold Medalist Ivet Lalova-Collio
Q: What is your event in athletics?
A: I compete in the 100m and 200m.
Q: How did you get involved in sprinting?
A: Both my parents are former athletes so I couldn't escape my destiny.
Q: What's the best thing about being an athlete?
A: You travel the world and you compete at stadiums with 70-80k people. You meet so many new friends.
Q: Describe your weekly training routine.
A: In the winter I do a lot of weights, at least 3 times and tempo runs after. In the summer I do fewer weights, but lots of high intensity running. I have weeks that I don't have a day without putting on my spikes.
Q: What is your career high in athletics?
A: My 100m European U23 record and my European titles in 100m and 200m.
Women's 100m Final from the European championships in Helsinki, Finland 2012
Q: How do you prepare for a competition?
A: I think about big championships from the moment I step on the track. Knowing that you have to be at your best there is taking me slowly to the moment and the day of the race. At the day I love some music during the warm-up, I do some strides, some active stretching, getting faster and faster in about 1 hour before the competition.
Q: What's the most difficult challenge you've had to overcome within your sport?
A: I broke my femur in 2005 and it took me lots of time and work to come back.
Q: Which other athlete do you look up to the most and why?
A: All the athletes who are honest and worked hard to keep their name and place in the sport for years. They are such an inspiration.
Q: What's your favourite food to eat that may be best not to tell your coach?
A: I'm lucky to be underweight most of the time and I don't like sweets, so I have the opposite problem, my coach is pushing me to eat.
Q: What's the strangest thing that's happened to you during training or at an event?
A: I guy shouted from the tribune "Ivet, marry me" at the semi-final of the European championship. I did my best to don't laugh.
Q: What one piece of advice would you offer to young athletes starting out in your sport?
A: Never stop looking for more. Keep learning, asking, reading, watching, discussing your event. It's the only way to get better and better!
You can follow Ivet on Twitter @IvetLalova or Instagram @ivet_lalova.